SOUTH AFRICA  






In 2002 we have been to South Africa, what a wonderful country!!!
I came home with a lot of inspiration for my African house and of course with some miniatures. It is not really a country with a lot of miniatures, I had to search very hard, but I found some.






A little plate: nice for in the living room.
Bought from a lady in Cape-Town.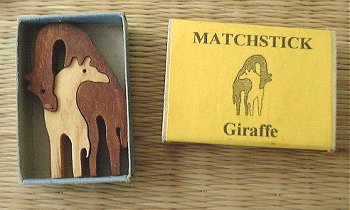 I have bought this giraffe-puzzle in Mosselbay.
Because it has only 2 parts, I think it will look nice as a statue
in the African art-gallery, in the attic.





These thimbles I bought in Mosselbay and Cape Town.
I think they will look lovely as flowerpots.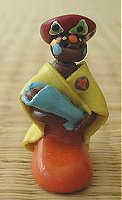 A little doll from a kind of polymer clay.
I found her in a Zulu-village, and she will be placed in the attic.




In the same Zulu-village I found the drums.
I think I will place them in the living room.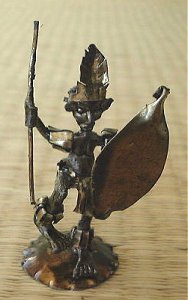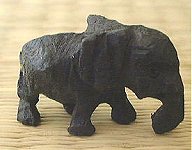 The wooden elephant and the tin warrior were bought in the Kingdom of Swaziland.
The warrior goes to the attic and the elephant will be placed somewhere in the house.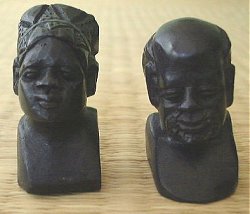 These busts of a man and a woman are a litlle to big for scale 1:12,
but I liked them so much and in an "art-gallery" you can have big busts, can't you?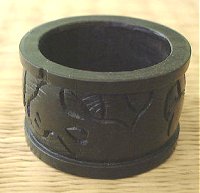 I think this napkin ring (bought in Knysna)
will look very good as the bottom piece of a little table.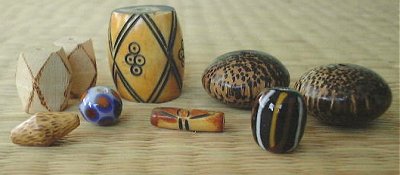 I had thought that there would be a lot of different beads in South Africa,
so I was a little bit disappointed, that I didn't find any...
until we came in Kokstad (the middle of nowhere) and there I found these beads.
Always useful if you like making miniatures :-)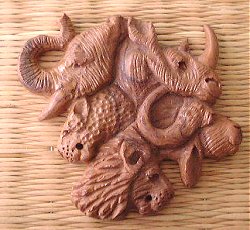 This was a key-ring and I bought it in the Zulu-village.
I think it will look nice somewere on the wall.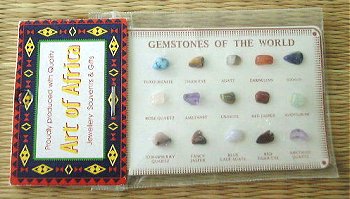 In case the miniature people would like to start a gemstone collection,
I found these tiny stones (in Cape Town) for them, to start with.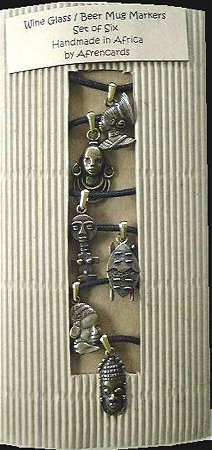 On the airport of Cape Town I saw these wine glass or beer markers,
but to me they look as very nice wall decorations.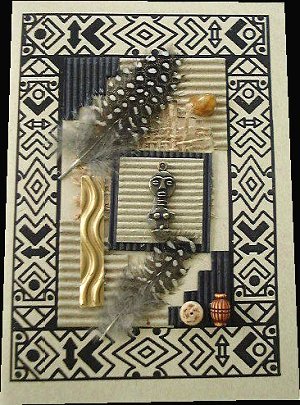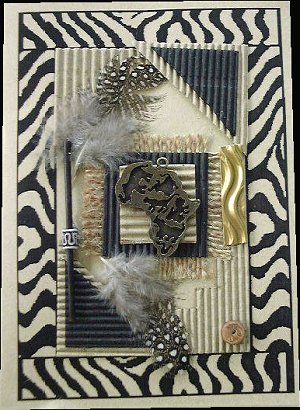 Also on the airport I bought these cards.
Imagine what you can do with all the pieces.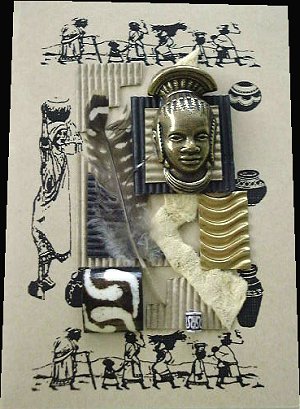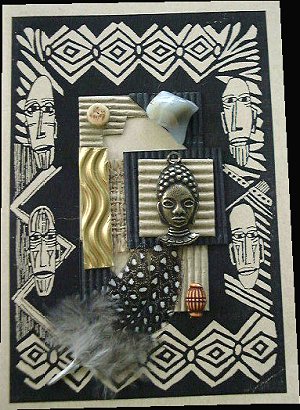 I think it is needless to say that I am very pleased with all my souvenirs. They will look lovely in the African house and will always remind me of a wonderful Holiday to a beautiful country.



To Switzerland

© Jolande's Mini Fantasy