ESMERALDA AND EDNALOJ






Esmeralda and Ednaloj has everything to do with nice memories of holidays, when my cousin Louise and I stayed at each others houses in our youth.
We had a very strong bond and it was very hard that we lost contact by things that had nothing to do with us. But hurrah for internet, after 20 years we found each other again. She was living in Malaysia, now in Russia and I in Belgium; so we email. This year she was two times in Holland and we met both times!
In this room I placed all the presents that she gave me, they are so beautiful they need a nice place. But this room means so much more to me than a room for nice gifts. I found Louise back and that is the greatest gift of all.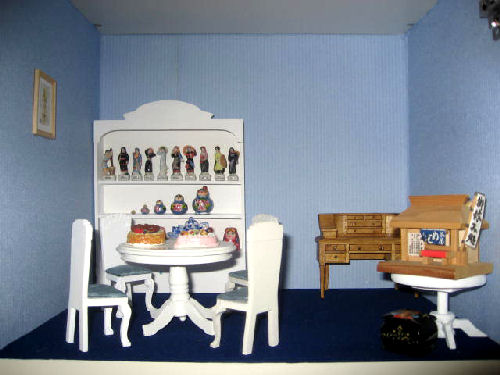 The room
It is my intention to place pictures in frames on the desk,
and pen and paper, because the ladies like to write letters
in the oldfashioned way.
And I still need to find 2 elderly dolls,
they will represent Esmeralda (= me) and Ednaloj (= Louise),
when they are very old, reminiscing the past.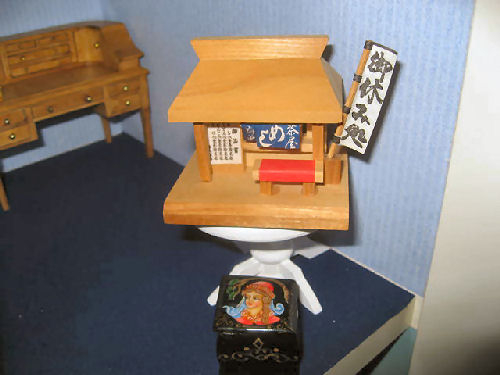 The house comes from Japan,
the little box under the table from Russia.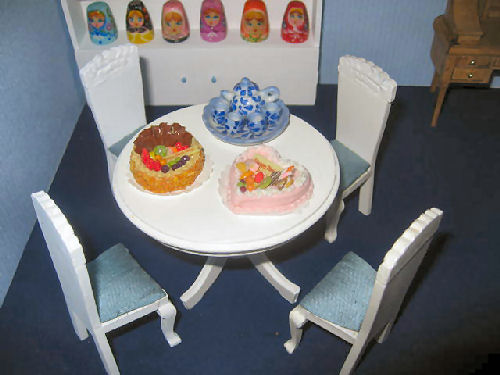 The teaset and 2 delicious cakes are from Malaysia.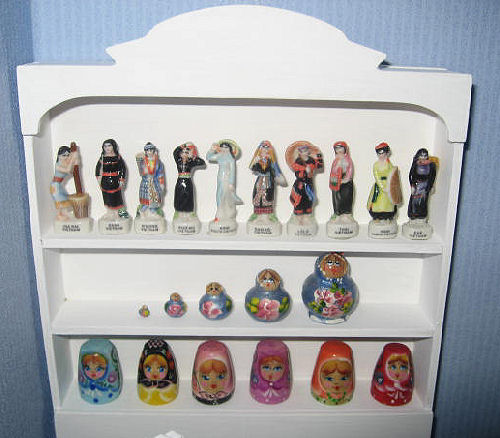 Top shelf: 'sugerbeans' from Vietnam
Middle shelf: Matroeskjka's from Russia.
Bottom shelf: thimbles from Russia.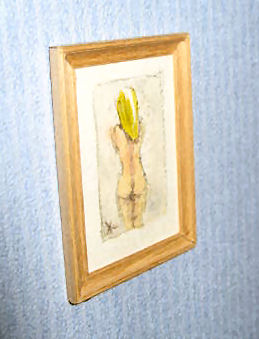 Louise is a very talented painter.
This is her first mini-painting, especially for this room.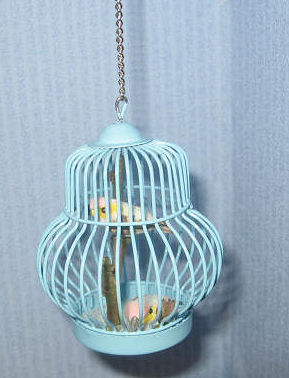 My birthdaypresent (2006) 2 little birds.

To the Easter Roombox

© Jolande's Mini Fantasy