NOAH'S ARK GALLERY




This project started with deserts! :-)
Sometimes we go to The Netherlands to buy things we cannot get in Belgium and one day I noticed that with a kind of yoghurt-desert came little animals. For every desert that was bought the WWF would get part of the money. So I bought a couple of deserts and was very happy with the idea that I got a nice animal, a lovely desert and helping the WWF!
And every time we went shoping in The Netherlands I bought deserts, and the collection of little animals was growing.
And one day I decided to build Noah's Ark and put all the animals on and around it, but therefore I had to have 2 of every different animal. 7 times the started a new serie of 8 animals, and I have them all double on the ark, except 4 of them. Needles to say we ate a lot of deserts and I have a box full of double animals. :-)


The ark is in the middle of a large roombox and I already collect a few little arks to make a Gallery.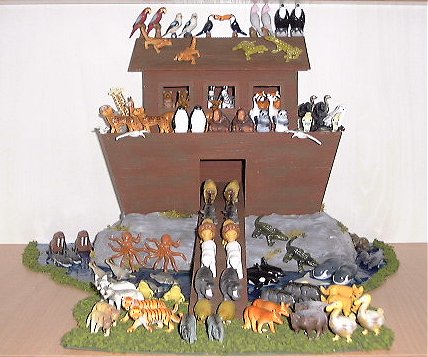 The ark on a rock, the water and the new land.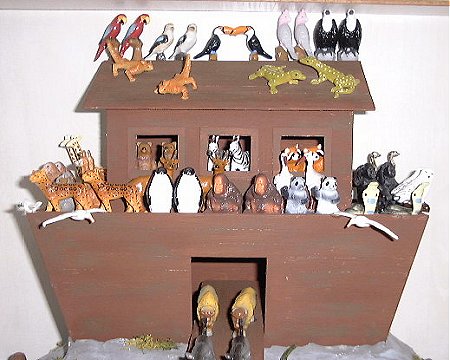 The ark.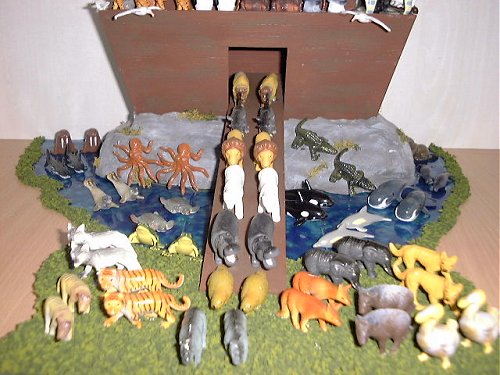 The animals walking out of the ark to the new land.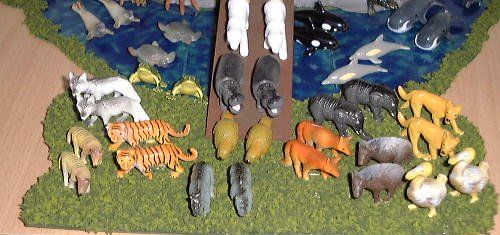 The new land.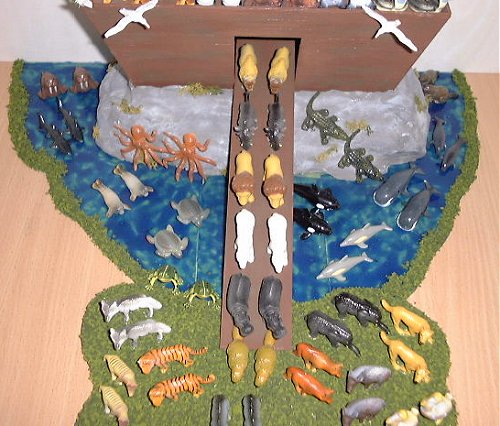 Land and water.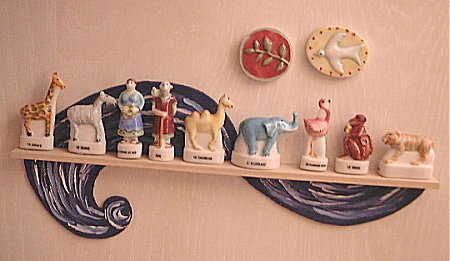 My "bean" figurines of Noah's Ark
on a wave-shelf.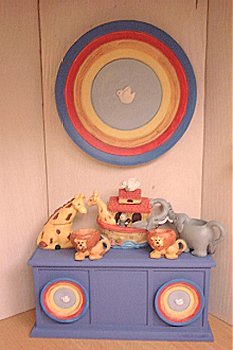 This is a tea-set. Not scale 1:12, I think it is play-scale.
But displayed in this way it looks very nice in the gallery.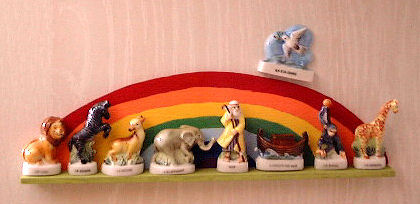 More bean figurines on a rainbow-shelf.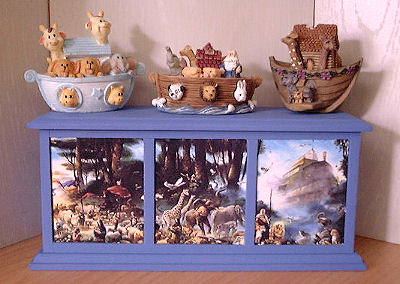 3 sets of little arks.





These 3 arks I bought in Switserland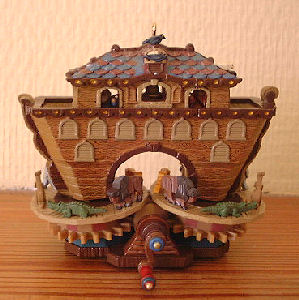 Halmark ornament 2006 bought in Chicago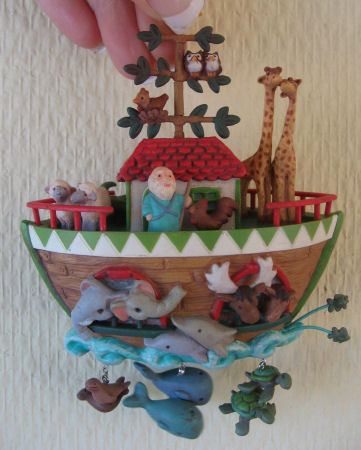 Halmark ornament 2007 bought in Hawaii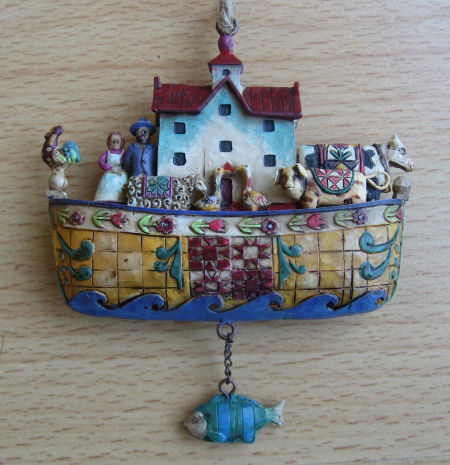 Another lovely ark ornament bought in Hawaii





The Gallery at this moment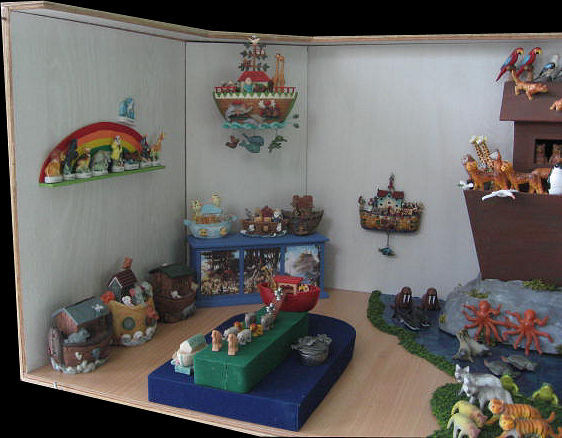 Left side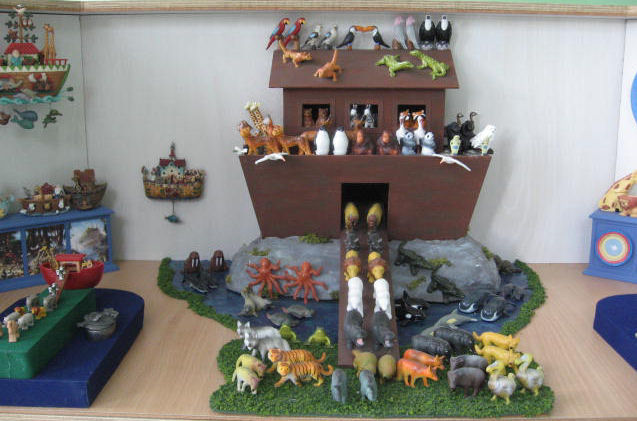 Middle part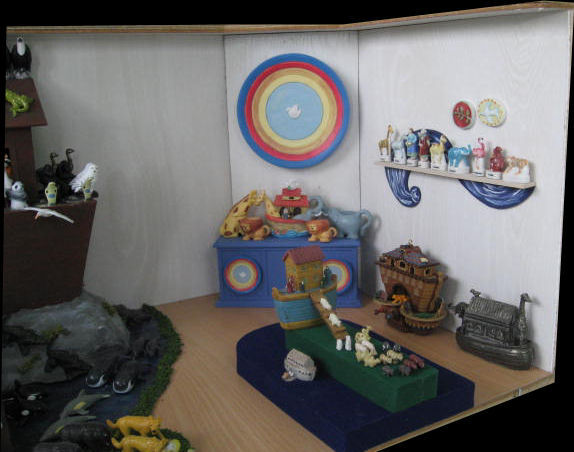 Right side




Left isle with room for a lot more little arks.




Right isle



To the Adobe

© Jolande's Mini Fantasy