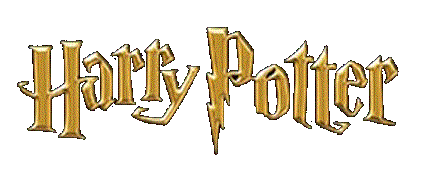 FLOREAN FORTESCUE'S
ICE-CREAM PARLOUR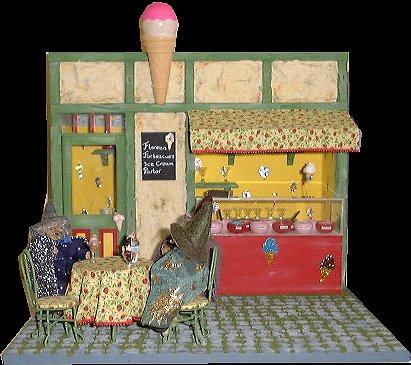 The outside of the Ice Cream Parlor.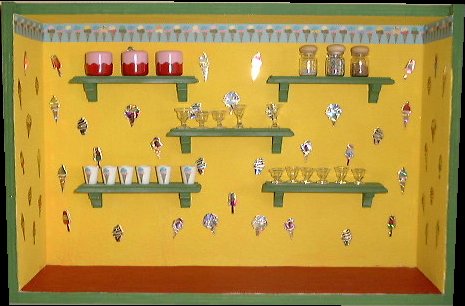 The inside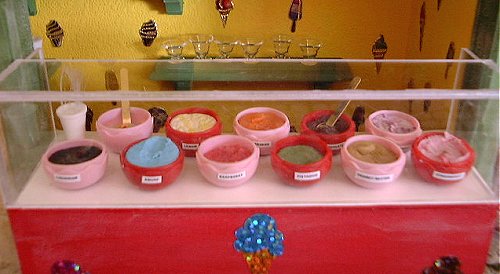 Delicious ice-cream.
The flavors are: blueberry - chocolate - orange - lemon
strawberry - peanut butter - pistachio - raspberry
smurf - liquorice and there is a bowl of fresh fruit.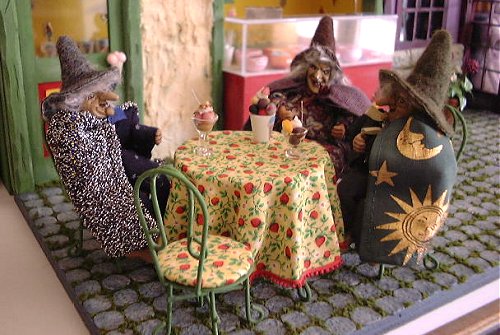 3 witches enjoying their ice-cream.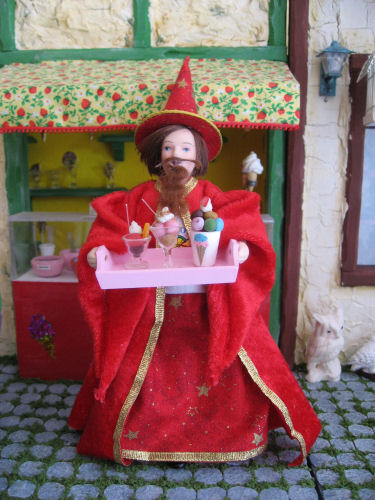 And here is Florean himself.



To Madam Malkin's Robes for All Occasions

© Jolande's Mini Fantasy