TEAPOT SHOP




In the morning I drink a cup of coffee, but the rest of the day I drink tea. All kind of flavours and I like them all, but I make it in a normal teapot. When I saw the beautiful and very unusual tea-sets from the Dolls House Emporium I was hooked on this kind of teapots and teasets and now I have already a nice collection.
First I made this shop also in the bookcase, but soon that shop was too smal, so now I have moved the shop to another roombox.

Rose, is going to be the owner of the shop, but I have to find her first.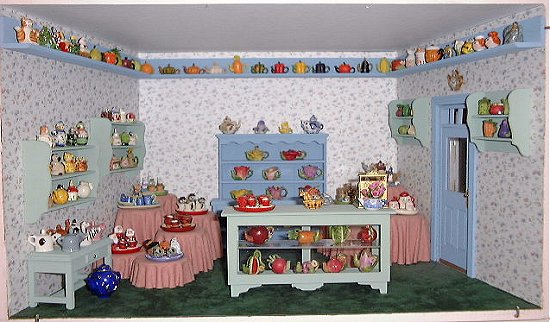 To more Teapots

© Jolande's Mini Fantasy