When Justin, the son of my emailfriend Dineke and her husband Fouchienus was born, I made this card for them.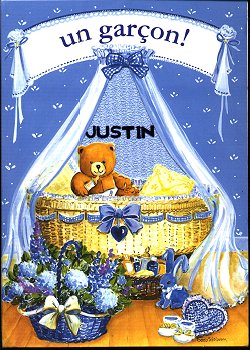 When I was looking for a card, I found this one very beautiful, but it was in French. Un Garçon means A boy, but everybody here knows that, so I bought the card.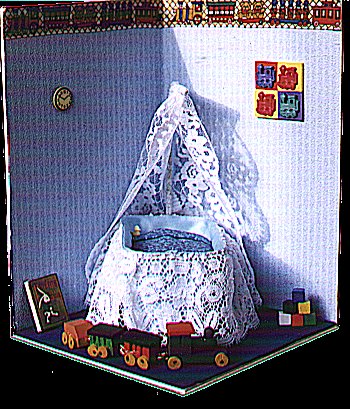 On the inside I made a room with a kind of a train theme.
To 4. Card for Jeroen

© Jolande's Mini Fantasy