JEROEN



Almost the same time as Justin, Jeroen was born. Son of my emailfriend Karin and her husband Henk. Because Karin and Dineke are also emailfriends, I made the card for Jeroen almost the same as the one for Justin.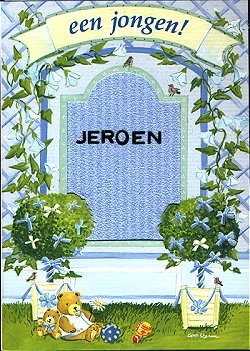 The card says A Boy. I wrote Jeroen with little letters from a packet.


This time I chose a bear theme.
To 5. Card for Sinterklaas
© Jolande's Mini Fantasy