Card for December.
Ofcourse in this corner I made something for Christmas.
I like corners in my house with a lot of glass, silver decoration and candlelights, so I made it this time in miniature. I called this corner "Dreaming of a white Christmas" and part of that song is also in the pictureframe on the wall.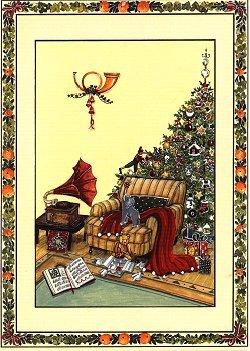 This card was sent to us one Christmas.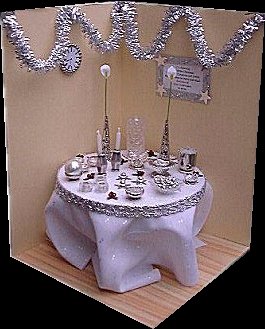 To 7. Card for Twelfth Night

© Jolande's Mini Fantasy